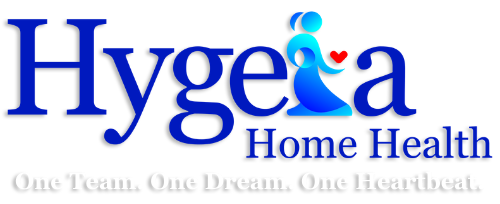 Welcome to Hygeia Home Health, a Medicare certified home health agency created by healthcare professionals committed to providing patient care of exceptional quality. Our research and evidence based medical care is second to none.
Now servicing: Pinellas, Pasco and Hillsborough counties



Our Services
We perform a variety of services
Career Opportunities
Submit your resume today!
Hygeia's core philosophy is that we strive to provide the level of care we would want our own family members to receive
Check out our specialty certified programs below to find the right program for you or your loved one.
Low Vision Management
Low vision affects 25% of adults over the age of 85 and is defined as a visual impairment that cannot be corrected by eyeglasses. The impairment is primarily an acquired condition caused by Macular Degeneration, Glaucoma, or Diabetic Neuropathy.
Osteoporosis Management
Based on work of Sara Meeks, PT, M.S. , G.C.S, Hygeia Home Health's Program is a comprehensive treatment strategy based on both current medical research and understanding of Osteoporosis' pathophysiology.
LSVT BIG & LOUD
LSVT BIG and Loud are treatment programs for Parkinson's Disease and related disorders that have been extensively researched over the past 20 years with funding from the National Institute of Health.
Pelvic Floor Rehabilitation
Up to 40% of community dwelling persons over 60 years old are incontinent with increased risk seen in patients suffering from obesity, diabetes, Parkinsons and stroke. Additionally, incontinence can occur after pelvic floor or prostate surgery.
Lymphedema Therapy
Lymphedema, affecting 2.5 million Americans of all ages, is a disorder that occurs when lymphatic fluid collects in the extremities or other body parts creating abnormal swelling.
Diabetes Management
Diabetes is one of the most prominent epidemics presenting challenges the to future of health care here in the United States. People of all ages and cultural backgrounds suffer from diabetes, and poor management can result in further detriment to one's health.
We Have More Specialty Services
Contact Us Today For Referrals, Info About Our Services and Career Opportunities